Main content starts here, tab to start navigating
Entertainment
We accept a limited number of reservations for parties of 5 or more. We hold a large number of tables for walk-in parties of any size.
During peak times, we have a 90 minute time limit on tables. For Drag Brunch, the 90 minutes does not begin until showtime.
WE ARE UNABLE TO ACCEPT REQUESTS TO BE SEATED IN SPECIFIC AREAS.
Drag Brunch Comeback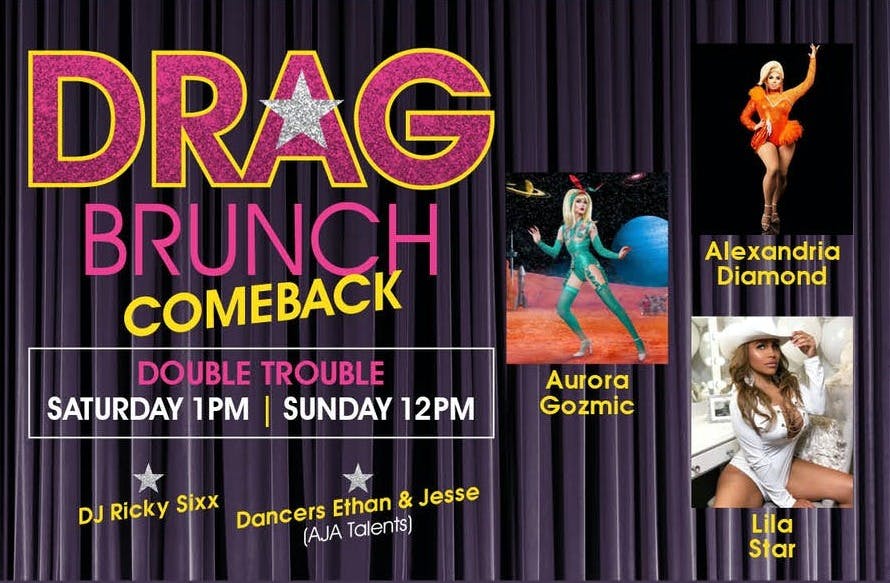 Double Trouble
Saturday 1pm | Sunday 12pm
Performers: Aurora Gozmic, Alexandria Dimaond and Lila Star
DJ Ricky Sixx
Dancers Ethan & Jesse (AJA Talents)
Stagelight Nights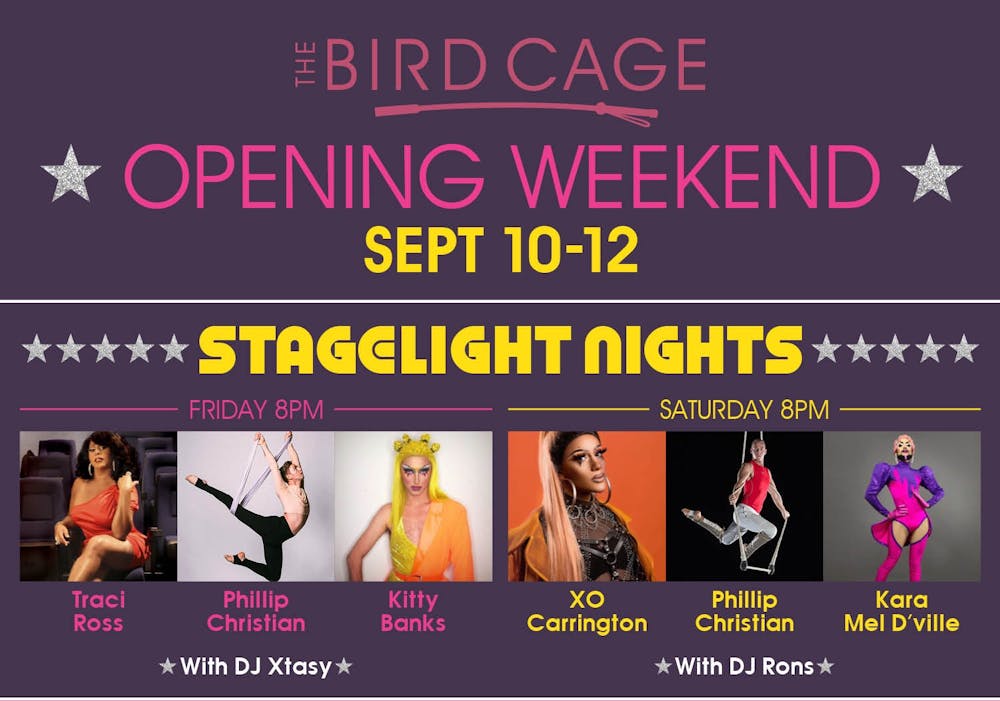 Opening Weekend Sept 10-12
Friday 8pm
Traci Ross, Phillip Christian, Kitty Banks and with DJ Xtasy
Saturday 8pm
XO Carrington, Phillip Christian, Kara Mel D'ville and with DJ Rons
The Teadance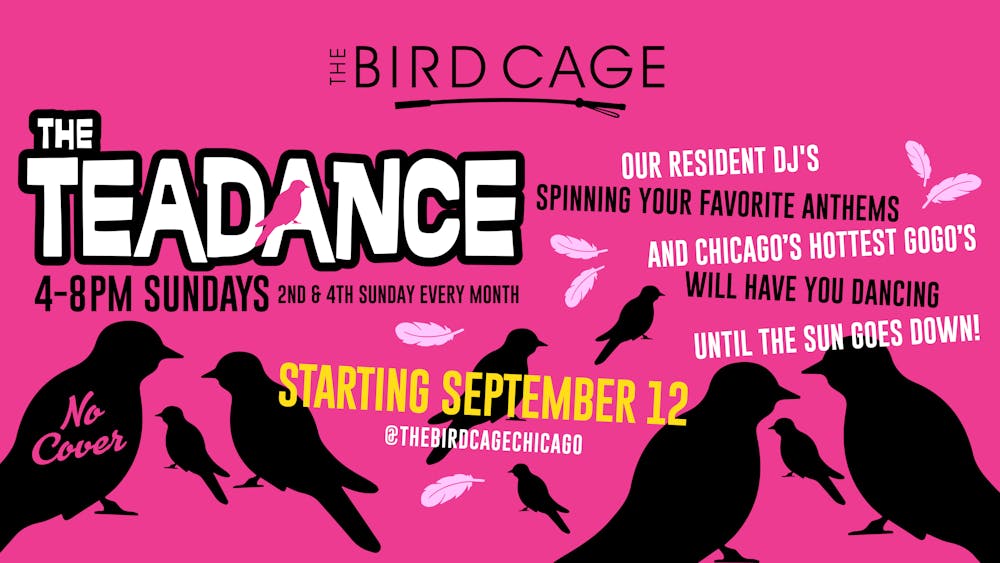 Starting September 12th - No Cover
4-8pm Sundays (2nd & 4th Sunday Every Month)
OUR RESIDENT DJ'S SPINNING YOUR FAVORITE ANTHEMS AND CHICAGO'S HOTTEST GOGO'S WILL HAVE YOU DANCING UNTIL THE SUN GOES DOWN!
5310 N Clark | @thebirdcagechicago